Blacksmith Leather Aprons
Blacksmithing is an ancient and noble profession. Since the Mesopotamians figured out how to smith bronze 3500 years ago, traditional blacksmiths held a central role in society as the masters of making and repairing anything made out of metal, from longswords to nails. Since the industrial revolution, blacksmiths now fill the gap that machines can't fill: making high quality intricate works that could only be made with experienced hands – ranging from chef's knives to complex pieces of art.
A stalwart, dependable blacksmith needs tools they can trust to survive the hot unforgiving environment of the forge. This is why any blacksmith worth their salt since the medieval era has sported a blacksmith leather apron while they work.
Unsurprisingly, blacksmith leather aprons have existed as long as the profession. The oldest example is on an ancient statue of a Mesopotamian god. Almost revered for their protection and durability Pharaohs also used to wear ceremonial aprons reminiscent of Blacksmith Leather aprons, showing that we're far from the first to see the beauty in this piece of kit!
Why choose a Stalwart Craft's Blacksmith Leather Apron?
At Stalwart Crafts, we understand that not just any blacksmith leather apron will do. We like to think that we bring the same approach to our aprons that you to do your metal masterpieces. That is why we make each of our blacksmith leather aprons by hand with the best quality leather you'll find. Our 2mm thick leather aprons, developed in collaboration with our tannery to be light and flexible but still give you the great protection you need against heat, sparks and hot shards of metal.
All of our care and attention goes into these aprons to make them last. They may be a higher price than other alternatives, but there's a reason for that. We've spared no expense on finding the highest quality leathers to craft our aprons from, and our apron makers are second to none. The result is what we believe to be the most resilient, long-lasting, and stylish leather blacksmith aprons in the UK. Don't take our word for it, though, see the glowing reviews from all the artisans already wearing our blacksmith aprons day in day out.
One occupational hazard of blacksmithing is fire…the Stalwart apron solves this by protecting me from sparks and scale! I love having a well crafted product that I can be proud to wear everyday. My workshop is filled with high quality tools that last a lifetime, I follow the motto; buy once - cry once. You will not be disappointed with your purchase!
Got a leather apron for my partner for his blacksmithing. It is high quality and looks like it will last for many years to come. Very pleased!
Bespoke logo branding, available from just 1 pcs
Make yours truly unique by getting your logo or name laser engraved into your apron in an array of different colours. As we make all of our leather welding aprons and leather forge aprons to order, we can personalise yours even if you're only after the one.
Cleaning your leather apron
As for cleaning, once you've finished for the day, just wipe down your leather work apron with a warm damp cloth and pat it dry. If it's seriously soiled, use a bit of natural soap and that'll do the trick.
our rustic leather collection
Our rustic collection is a homage back to blacksmiths of days long past. Not only will they last you years, but you'll look the part as well. Their vintage aesthetic is so authentic that we actually decked out the blacksmiths in the Ulster American Folk Park with some heritage leather blacksmith aprons, which are used in their living history smithy. This thicker leather is the choice for protecting you against anything the forge will throw at you.
Our deluxe collection is our sleek, stylish modern spin on the leather apron. These full grain leather aprons, use hides sourced and tanned in Italy. They're lighter and softer than the rustic aprons, but still resilient in the face of welding sparks, and extremely easy to clean. If you're after a leather welding apron – this is the collection to pick from.
Why Stalwart leather aprons?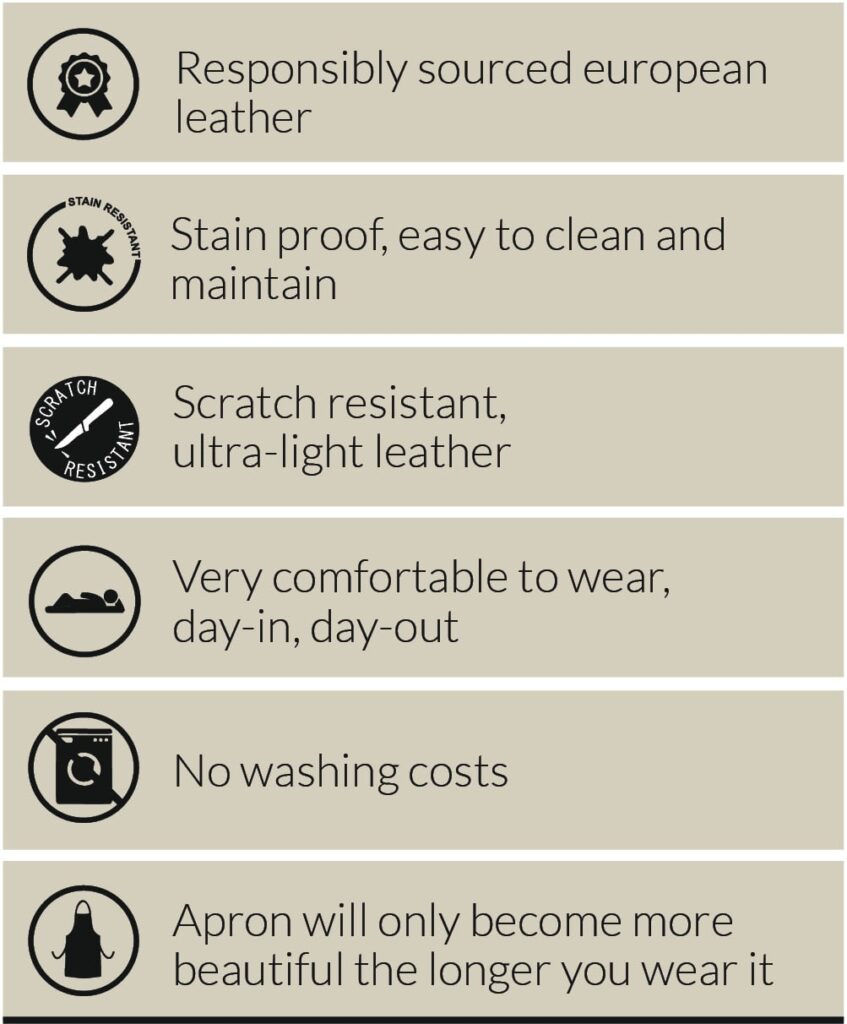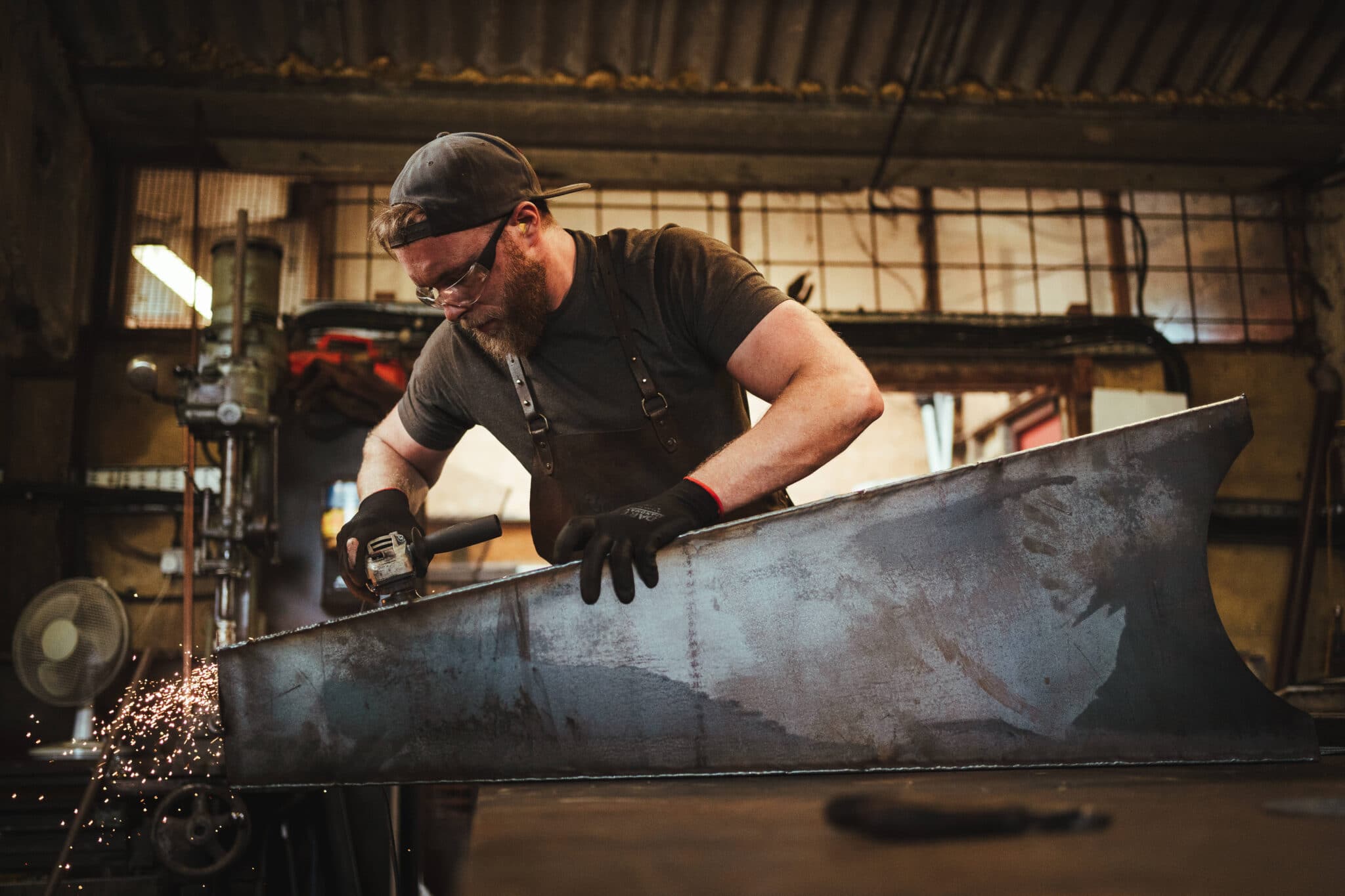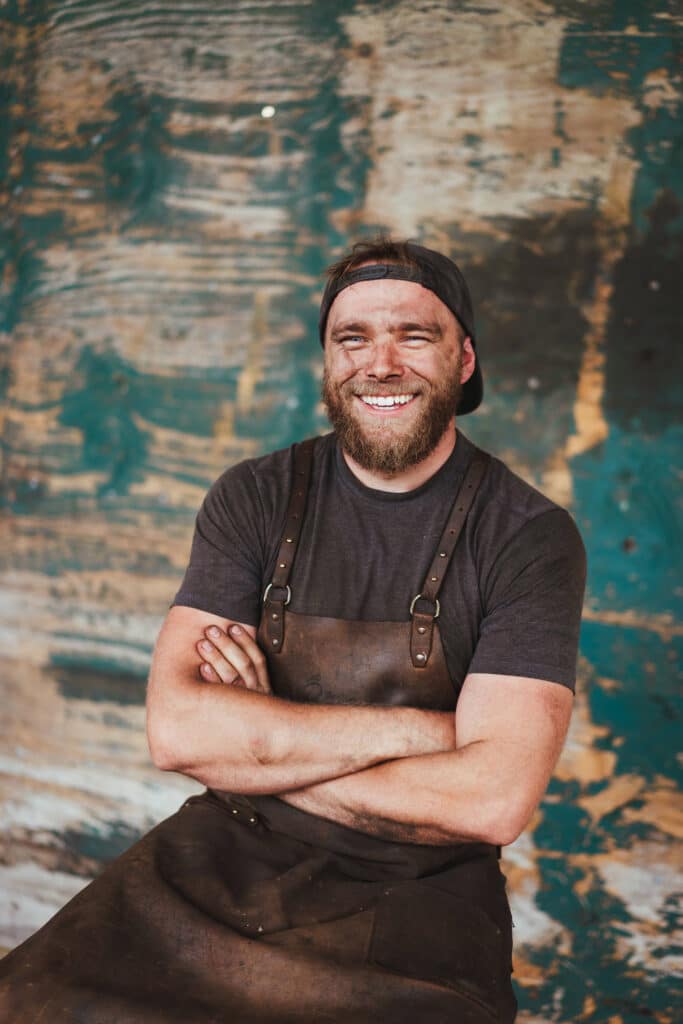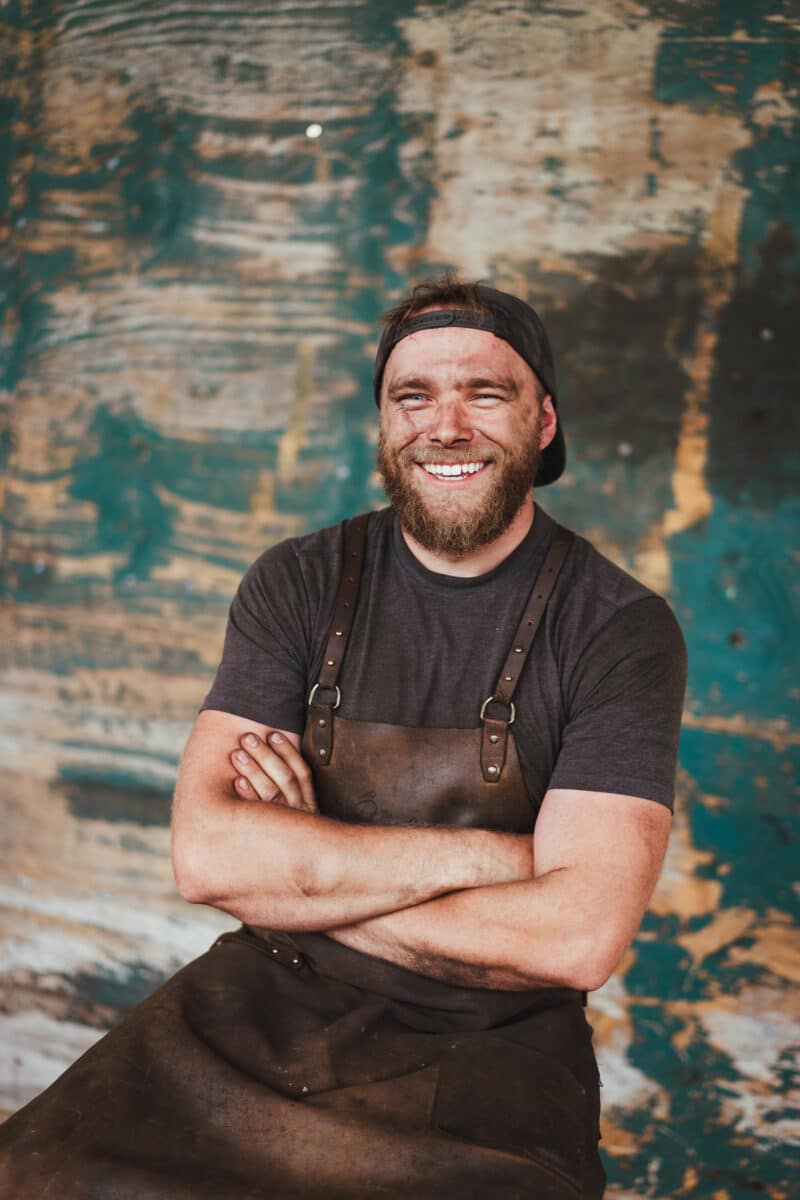 our values
A product designed to last a lifetime.
Made using only sustainably sourced
raw materials.
Lovingly crafted by hand.
Giving you the best there is for you and the environment.